Since 2009, CEDEP has been organizing the Latin American Arbitration Conference (CLA), building bridges between Latin America and the rest of the world.
The different editions in Asunción, Medellín, Punta Cana, Buenos Aires, Curitiba, Miami, La Paz and, Cusco were remarkably successful, making the CLA the most important arbitration annual event in Latin American and one of the most relevant arbitration events in the world.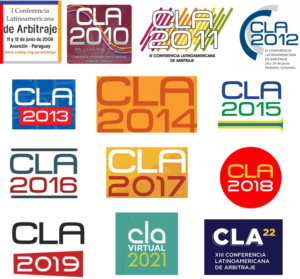 Learn more about previous editions <here>.
The CLA is directed by Professors Diego Fernandez Arroyo and Jose A. Moreno Rodriguez, with distinguished careers in the academic, arbitral, and professional world.
The CLA has had the active participation of renowned world figures in arbitration, such as Patricia Nacimiento, Yves Derains, Jan Paulsson, Alexis Mourre, George Bermann, Luca Radicati Di Brozzolo, Emmanuel Gaillard, Isabelle Michou, Sophie Nappert, and several others.
More than 580 speakers and arbitrators participated in the 12 editions of the CLA. Over 5,600 participants have registered from several countries in Latin America and other regions, and more than 30 of the leading arbitration centers and institutions of the region and world have been supporting the event throughout the years.
The CLA has a presence in the most important social networks: Facebook, Twitter, YouTube, and Instagram.