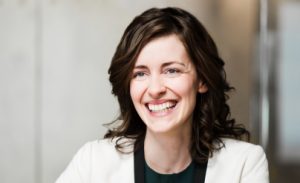 Ina C. Popova is a partner in the firm's International Dispute Resolution Group, and her practice focuses on international arbitration, international litigation and public international law. Ms. Popova is admitted to practice in Paris and New York and holds advanced degrees in English law.
Ms. Popova is recognized within the legal community as one of the top international lawyers of her generation. She sits as arbitrator and serves as counsel in a broad range of international matters and has particular experience in the energy, mining, and technology, media and telecommunications sectors. Fluent in several languages, Ms. Popova leads matters in English, Spanish and French, and she regularly handles complex disputes arising out of Latin America and Africa. She also advises investment firms and asset managers in evaluating investments in international claims or arbitration awards.
Over the course of her career, Ms. Popova has represented individuals, corporations and states in a broad range of disputes under the rules of all of the major arbitral institutions, as well as several regional institutions. She also advises parties in international litigations involving proceedings in foreign and domestic courts and has represented parties before the federal and state courts in the United States, including the United States Supreme Court.
In addition to her work as counsel, Ms. Popova is a Member of the ICC International Court of Arbitration and currently serves in a variety of other leadership positions, including as a member of the Court of the Casablanca International Mediation and Arbitration Center (CIMAC) and as Chair of the Corporate Counsel Task Force of the Silicon Valley Arbitration & Mediation Center (SVAMC). She has also previously served as Co-Chair of the American Society of International Law (ASIL) 2019 Midyear Meeting, Co-Chair of the Program Committee for the ICC New York Conference, Co-Chair of the ASIL 2016 Annual Meeting, a member of the 2018 ICCA Program Committee, an Advisory Board member of the Institute for Energy Law and a rapporteur for the ASIL-ICCA Joint Task Force on Issue Conflicts in Investor-State Arbitration. She is a member of the IBA International Commercial Arbitration Case Law Subcommittee, the IBA Working Group on the UNIDROIT Principles and the ICCA Task Force on Standards of Practice. She has taught law at the Institut d'Études Politiques de Paris (Sciences Po) and is a Fellow of the Société de Législation Comparée. She speaks and writes regularly on arbitration-related issues. Ms. Popova maintains an active pro bono practice, most recently involving immigration, asylum and clemency matters. She was recognized by the New York State Bar Association's "The Good We Do" campaign for her pro bono representation of a family facing eviction. Most recently, Ms. Popova was recognized by Kids in Need of Defense (KIND) as an Attorney of the Year in 2020 for her work providing pro bono legal services to refugee and immigrant children who were separated from a parent at the U.S.-Mexico border.