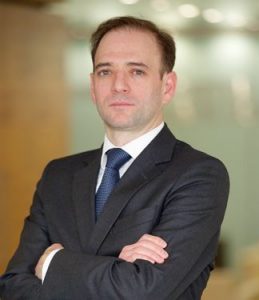 Patricio Grané Labat has over 20 years of experience of international investor-State arbitration, commercial arbitration, international trade and public international law. He has represented over a dozen sovereign States, and many leading multinational corporations, in challenging and complex disputes across numerous geographies, sectors and subject matters. These include leading a number of high-profile and politically sensitive investment treaty cases.
Patricio has extensive experience representing both claimants and respondents in arbitral proceedings under all the major arbitral rules, institutions and treaties, including ICSID, UNCITRAL, ICC, LCIA, DIFC-LCIA, SCC, NAFTA, and CAFTA-DR, as well as in ad hoc arbitrations under bilateral investment treaties. He has acted as counsel on approximately 50 investment arbitrations. He also acts as arbitrator, having been appointed by several sovereign States to the roster of arbitrators and panelists for the settlement of international trade and commercial disputes under BIT and multilateral treaties.
Patricio's expertise and accomplishments have led his peers and clients to recognise him as one of the world's leading specialists in public international law and commercial arbitration. He is listed as a "Leading Lawyer" in public international law by Legal 500 UK. Included in that category are a small number of practitioners who are identified as the elite of the profession, based on praise by their clients for their continued excellence. Patricio is also recognized in the 2019 Guide to the World's Leading Experts in Commercial Arbitration, which is the international legal market's leading guide to the top practitioners in the field of commercial arbitration.