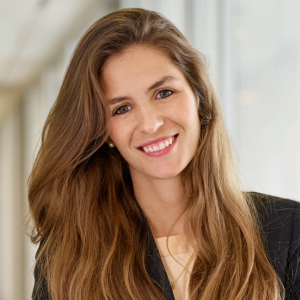 Juliana de Valdenebro-Garrido focuses her practice on international commercial and investment arbitration. She has experience in arbitration before various arbitral institutions and rules, such as International Chamber of Commerce (ICC), International Centre for Settlement of Investment Disputes (ICSID), as well the United Nations Commission on International Trade Law (UNCITRAL) rules.
Juliana handles client disputes from beginning to end, regularly drafting substantial submissions in proceedings, preparing and conducting cross-examination of witnesses and experts, and actively participating in final international arbitration hearings. Additionally, she has worked on a number of post-arbitral proceedings ranging from annulment to enforcement of awards.
Juliana frequently speaks at industry and regional conferences. She has addressed the ICC Young Arbitrators Forum, International Centre for Dispute Resolution Young & International, Lima Chamber of Commerce, Harvard International Arbitration Law Student Association (HIALSA), Argentina Young Arbitration Practitioners, and the Georgetown International Arbitration Society.
At Harvard Law School, Juliana co-founded HIALSA and received the Dean's Award for Community Leadership. In 2010, she graduated as a lawyer first in her class from the Universidad de los Andes. She received the Ramón de Zubiría scholarship four times for maintaining the highest grade point average in law school.
Before joining Hogan Lovells, Juliana practiced at a leading firm in Bogotá, Colombia, where she focused on domestic and international arbitrations. She also founded Colombian Very Young Arbitration Practitioners and has published articles on arbitration agreements in corporate statutes and the Convention for the International Sale of Goods.