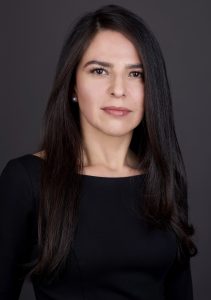 Margarita R. Sánchez is civil and common law trial lawyer with more than twenty years of experience representing public and private sector clients worldwide in international law. Ms. Sánchez focuses her practice on white-collar, corporate investigations, and cross-border disputes.
She has served as counsel in numerous high-profile investigations and multi-million dollar disputes, including international arbitrations under most major rules arising out of projects andtransactions in the Americas, Europe, Asia, and the Middle East. Ms. Sánchez has particular experience in investment arbitration under investment treaties, as well as complex multi-jurisdictional disputes involving parties from Latin America and The Caribbean.
Her white-collar experience includes matters involving the US Foreign Corrupt Practices Act (FCPA) and other anti-corruption laws. She has particular experience in international procurement, and international development institutions' procurement and sanctions proceedings, including the Inter-American Development Bank, the World Bank, the Caribbean Development Bank, United Nations' UNESCO and UNOPS. As a native Spanish speaker, born and raised in Latin America, Ms. Sánchez has worked in nearly every country in the region. Prior to joining the firm, she head a leading boutique law practice in Washington DC specializing in international law with a regional focus on Latin American and Caribbean matters. Previously, she practiced law at an international law firm based in Washington D.C., specializing in anticorruption, white-collar matters and global disputes.
Prior to join private practice, Ms. Sánchez worked for the Inter-American Development Bank's Office of Institutional Integrity (IDB-OII) in investigations of allegations of fraud and corruption occurring in activities financed by the IDB Group. Ms. Sánchez was one of the first members of IDB-OII, participating in the drafting of the first sanctions proceedings, and assisted with the foundation of the Uniform Framework for Preventing and Combating Fraud and Corruption signed by the major Multilateral Development Banks and the International Monetary Fund in 2006, delving into the policies of the multilateral debarment from its inception.
Prior to joining the IDB in Washington DC, she was in-House Counsel for Monómeros Colombo Venezolanos, S.A. a fertilizer and chemicals company located in , Colombia, where she led the anti-narcotics and anti-money laundering compliance program. Since 2017 Ms. Sánchez has been listed in Who's Who and GAR Future Leaders Legal Guide. In 2015, she was shortlisted for the Chambers Women in Law Awards in the category of Lawyer of the Year and her practice received the Chambers & Partners award for Outstanding Firm for Furthering Women's Advancement. She has also been recognized by HNBA's Top Lawyers under 40 list. More recently, Entrepreneur Magazine included her practice in its annual list of America's most successful entrepreneurial ventures ("Entrepreneur360").
Ms. Sánchez combines her work as counsel in international arbitrations with arbitral appointments. She is a member of the International Centre for Settlement of Investment Disputes (ICSID) Panel of Conciliators and is listed on the Panel of International Arbitrators of the Bogota and El Salvador Chambers of Commerce. A former Adjunct Professor of Law at Georgetown University, Ms. Sánchez is a frequent guest speaker and has published articles on topics related to international arbitration and global corruption in well-known publications including The Energy Advisor – Inter-American Dialogue, and is the author of the corruption chapter in a book of international arbitration published by Editorial Ibañez in 2019. In 2021 she was featured in the July/August Edition of Forbes Colombia for "La Corrupción No Se Combate Con Discuros".