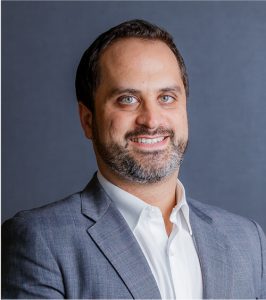 Daniel Levy is an international litigation and arbitration lawyer, arbitrator and expert with almost 20 years of experience representing clients on complex cross-border commercial disputes across various sectors, including energy, infrastructure, O&G, insurance, shipping, banking, corporate, M&A, in both individual and class actions worldwide. He has acted as counsel and arbitrator in domestic and international arbitration conducted under the main institutional arbitration rules (ICC, LCIA, SCC, ICDR, ad hoc UNCITRAL as other domestic chambers in the UK, Brazil and France). His practice focuses in cases involving French, Spanish and Portuguese speaking clients in the Americas, Europe and Africa.
In 2020, 2021 and 2022, he was appointed by Who's Who as one of the world leaders in the field of arbitration in London.
He holds a Ph.D. summa cum laude from Université Panthéon-Assas (Paris II) in the field of arbitration, he is a visiting professor at Queen Mary University of London, Northwestern Pritzker School of Law (Chicago – USA) and Fundação Getúlio Vargas (São Paulo), where he teaches regularly Investment Law and ISDS, and international commercial arbitration.
He sits in the Queen Mary University of London School of International Arbitration Advisory Council. He is member of the Editorial Board of the CIArb International Journal of Arbitration, Mediation and Dispute Management (UK), of ICC Commission on International Arbitration and ADR and was formerly a member of the ICCA Editorial Committee under the direction of Albert Jan van den Berg.
Dr Levy is author or contributing author of The ICSID Convention, Regulations and Rules: a Practical Commentary (Ed. Julien Fouret, Rémy Gerbay and Gloria Alvarez, New York, to be published), the Handbook on Brazilian Civil Liability (São Paulo, 2014), Brazilian Arbitration Act: a commentary (São Paulo, 2019), Handbook of Arbitration in Brazil (São Paulo, 2019), Brazilian Arbitration Act: Case Law Commentary (The Hague, to be published), Investment Protection in Brazil (NYC, 2014), Les abus de l'arbitrage commercial international (Paris, 2014), as well as numerous publications in leading journals and reviews.