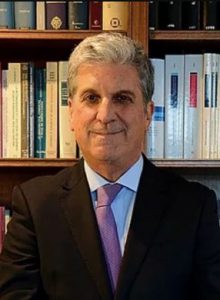 Is professional practice consists of legal counseling and pleading at Uruguayan courts, in commercial, civil, administrative, and private international law matters.
​
He has been permanent legal counselor for several companies in Uruguay, related to different areas, such as: airport and port concessions, public transport services, oil exploration, viticulture, electronics, biomedicine, distribution and logistics.
He acts as arbitrator, legal expert and lawyer of domestic and international arbitrations. He integrates the list of arbitrators of several centers of dispute resolution.