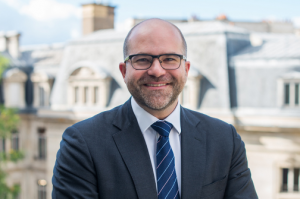 José is a partner in the International Dispute Resolution Practice Group of the firm based in our Paris office. He represents private and public entities in commercial and investment arbitration proceedings. He also sits as arbitrator in commercial ad-hoc and institutional arbitration proceedings.
Before joining the firm, José served at the ICC International Court of Arbitration, where he held a number of positions including Deputy Counsel, Counsel and Managing Counsel before he was appointed Deputy Secretary General in 2011. He also served as Secretary of the ICC Latin American Arbitration Group, Co-Chair of the ICC Young Arbitrators Forum and Acting Secretary General.
José has unique experience and insight gained from his career at the ICC Court and has a specialist profile within the sector. During the course of his career, he has supervised thousands of arbitration cases and reviewed an equal number of arbitral awards in a wide range of jurisdictions, languages and applicable laws. José also played an important role in key strategic initiatives at the ICC such as the 2012 and 2017 revision of the ICC Rules of Arbitration, the gold standard in terms of institutional arbitration, and the drafting of the revised 2017 Rules of ICC as Appointing Authority. He was also instrumental in designing and implementing the ICC Court's new policies to increase efficiency, transparency and diversity in international arbitration. José assisted in the establishment of the ICC Court case management offices in New York City and Sao Paulo, the ICC Arab Arbitration Group, and the opening of an ICC Court representative office in Shanghai.
Jose's experience and work within the field of international arbitration has earned him the recognition of the international arbitration market. He features in the Who's Who of International Arbitration where he has been identified as a "meticulous operator." He is on the list of arbitrators of the Câmara Brasileira de Arbitragem na Administração Publica and a member of the Arbitrators Council at the Atlanta Centre for International Arbitration and Mediation. He coordinates the first ICC Advanced International Arbitration Academy for Latin America, teaches international arbitration at Sciences Po in Paris and at the Universidad Francisco Marroquin in Guatemala City and is a regular speaker on international arbitration in conferences around the globe. He was also ranked in the top 5 in Revista Mercado's 2016 "40 under 40."
Previously in his career, Jose served as law clerk to Judges Kooijmans and Rezek at the International Court of Justice in the Hague and worked for the Legal Advisor to the President of the Dominican Republic.