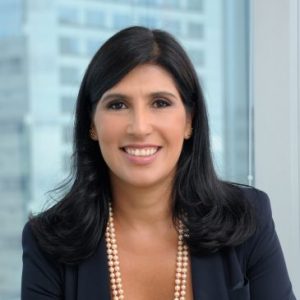 Eleonora Coelho has a law degree from University of São Paulo Law School (USP) and has a Master in Litigation, Arbitration and Alternative Methods of Dispute Resolution (ADR) from Université Paris II – Phantéon Assas. Acts in national and international arbitrations as a lawyer and an arbitrator.
Member of Brazilian Bar Association (OAB); General Secretary of the Center of Arbitration and Mediation of the Brazil-Canada Chamber of Commerce – CAM/CCBC; member of the Commission of Jurists designated by Federal Senate  to update Brazilian Arbitration Act; member and former vice-president of the Brazilian Arbitration Committee (CBAR); member of International Bar Association (IBA); member of the Latin-American Committee for the International Chamber of Commerce (ICC); member of the Consultant Counsel of Latin America and the International Advisory Committee for the International Centre for Dispute Resolution (ICDR); member of the Board of the Brazilian Institute of Construction Law (IBDIC); member of the Superior Council of the Conciliation, Mediation and Arbitration Chamber of Sao Paulo (CIESP/FIESP); member of the Consultant Counsel of the American Chamber of Commerce for Brazil (Amcham).
Listed as an arbitrator in many Centers and Institutions of Arbitration in Brazil. Regular attendant in national and international seminars and congresses about arbitration, as participator or speaker.
Eleonora is fluent in Portuguese, English and French; and has elementary Italian and Spanish.
Grounds of Expertise: Dispute Resolution; Arbitration; Civil Law; Procedure Law; Corporate Law; Commercial Law; etc.